Aditya Cargo Movers Hyderabad is a full-service residential moving company with a strong track record of providing high-quality moving and relocation services at reasonable pricing.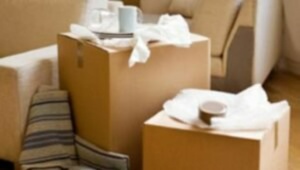 Are you looking for dependable packers and movers in Hyderabad? Aditya Cargo Movers offers a full variety of packer and mover services to assist you with your residential relocation. Our knowledgeable Hyderabad residential packers and movers take pride in making your relocation as stress-free as possible. For many years, we have provided Hyderabad residents with moving and packing services. Our Hyderabad home moving and relocation experts have years of industry experience and will provide careful packing, swift moving, and effective client service. That is what sets us apart from other Hyderabad packers and movers.
From a simple removal of a few household goods to a comprehensive packing and relocation of your entire home, Aditya Cargo Movers Hyderabad will customize our moving and relocation services to your individual needs. Our professional Hyderabad packers and movers will pack your present location, label everything, and organize everything in your new location. We only use the best packing materials to assure the highest level of safety. We also provide crating services for valuable and sensitive objects. Our moving trucks have security measures to keep your belongings safe while in transit. We ensure that your items arrive at their destination in the same condition in which they left. Our service area encompasses the entire city of Hyderabad. If you require Household Shifting in Hyderabad, please contact us.